Carmel Fitzgibbon is our massage therapist at Clonmel Physiotherapy & Sports Injury Clinic.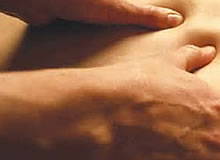 Following her training and experience in massage therapy she specialised in sports massage.  She works closely with our Chartered Physiotherapists in the treatment, management and prevention of sports injuries.  Carmel has worked her magic with all members of staff over the years and we highly recommend her!
Sport massage is a special form of massage that is carried out with consideration for the physical and psychological needs of the athlete.
The purpose of the massage is:
to prepare the athlete for peak performance,
drain away fatigue,
relieve swelling,
reduce muscle tension,
promote flexibility
prevent injuries
The benefits of sports massage include: 
reduced likelihood of developing sports injuries
reduced recovery time between training session
reduced likelihood that a primary injury will lead to secondary injuries
an increase in the length of the athletes career
Sports massage can be loosely classified into four types: 
1.       Pre-event sports massage is given within four hours preceding an event to improve performance and help decrease injuries. It is used as a supplement to an athlete's warm-up to enhance circulation and reduce excess muscle and mental tension prior to competition and focuses on warming-up the major muscles to be used, and getting the athlete in a good mental state for competition. It also improves tissue flexibility, preparing the athlete for top performance. Certain massage techniques can help calm a nervous athlete, and others can be stimulating.
2.       Post-event Sports Massage is given within 4 hours after competition or training. It helps to relax the muscles, remove waste-products formed through exercise and bring nutrients to the area. This reduces the likelihood of developing post exercise soreness and reduces the recovery time.
3.       Training Sport Massage is given in between training sessions to improve the recovery between training sessions, reduce the risk of injury and maximize the performance enhancing effect of training. It also addresses any abnormal changes in tissue tension or inflammation before they develop into injuries. It aims to address small injuries before they become a problem. As the frequency of training increases so does the need for training sports massage.
4.       Rehabilitation Sports Massage is given to aid recovery from sports injuries. It reduces inflammation, ensures the development of strong, pliable scar tissue and returns muscle and tendon flexibility to normal. Rehabilitation sports massage can greatly increase the speed of recovery after injury and significantly reduce the chances of re-injury.

Carmel also has a gift with Swedish/relaxation massage!
It is excellent for increasing circulation and relieving tired, aching muscles.
Physical benefits include:
Relaxation of the whole body
Loosening of tight muscles
Increase in the range of motion and flexibility
Relief of tired and aching muscles
Pain relief
Reduction in tension
Improvement of circulation
Improvement of the immune system
In addition to the psychological benefits ….
Anxiety reduction.
Reduction of stress.
Promotion of restful sleep.
Improvement in concentration.
If you feel that you would benefit from a massage you can book with Carmel directly on 052 6124959.  Gift cards are also available for Carmel for ½ hour and 1 hour massage.