Orthotics Clinic!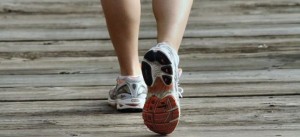 Do you suffer from any of the following ?                
Foot and heel pain
Plantarfasciitis
Ankle pain
Shin splints
Calf pain
Hip pain
Knee pain
ITB/ Runner's knee
Buttock pain

Low back pain
All the above problems may be caused by structural problems in your feet, which can alter your running/walking pattern.  Clear and accurate assessment of the mechanics of your lower limbs is key to understanding the effect subtle faults in your foot, ankle, hip and knee alignment can cause.  With so many different products on the market, of varying prices, benefits and control, it can be difficult to choose the right one for you.  You may not even need orthotics, you may simply need some corrective exercises to sort the problem.
Our Chartered Physiotherapists at South Tipperary Physiotherapy & Sports Injury Clinic are experts in biomechanical assessment and the prescription of off the shelf and custom made orthotics.
You will have a full lower limb biomechanical assessment with specific exercises prescribed to correct any muscular anomalies you may have.  We will also advise you on the most appropriate orthotic or off the shelf insole for you.