At South Tipp Physio & Sports Injury Clinic the majority of patients we see present with muscular tension from overworked and traumatised muscles.
This occurs due to poor posture, repetitive movements, stress and general everyday living.  Muscles become tight when overworked, causing them to work less efficiently and to fatigue earlier.  This vicious cycle overtime may lead to pain and injury.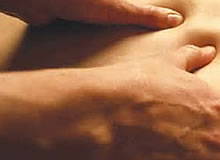 At South Tipp Physiotherapy & Sports Injury Clinic, we find that the hands on approach to treatment works best.  We assess and treat through our hands so that we can feel the integrity of the tissues.  Our Chartered Physiotherapists have years of experience in musculoskeletal physiotherapy and hands on treatment, which has allowed us to develop great skill in deep tissue release.  It is an invaluable technique we use to relieve muscle tension and pain, promote healing, mobilise adhesions and increase range of motion.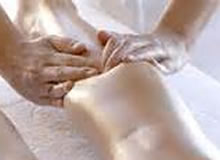 Conditions that we commonly treat at our clinic with deep tissue release include:
Sports injuries i.e muscle strains and tears
Repetitive strain injuries
Fibromyalgia
Postural neck and back pain
Plantar fascia pain
Iliotibial band syndrome
There is always a reason why muscles become tense and sore.  Through thorough subjective and physical examination we aim to diagnose the cause and advise in a personal rehabilitation program to prevent reoccurrence.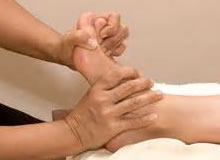 Rosanne Kelly is a massage therapist who works at South Tipp Physiotherapy & Sports Injury Clinic.  Our Chartered Physiotherapists work closely with Rosanne to highlight problematic areas following an injury and devise maintenance programs.  Rosanne also carries out general sports massage, recovery massage and relaxation massage. You can book an appointment directly to see Rosanne for a massage.